IGOS – Gender Equality: Odivelas and Seixal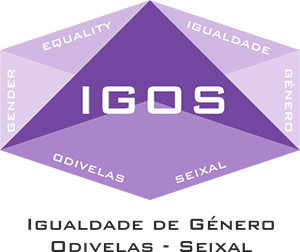 IGOS Project – Gender Equality: Odivelas and Seixal promoted by Interdisciplinary Centre for Gender Studies/School of Social and Political Sciences, University of Lisbon (CIEG/ISCSP-UL), with a maximum grant amount: €124.694 (project grant rate of 100%). The contract was signed on 5th of June 2015 and its duration was 16 months. This project aimed to design an assessment instrument of legislative measures to promote gender equality in Portugal, validated at the local level: the cases of Odivelas and Seixal Municipalities. The proposed methodological strategy was based on the exchange of experiences between institutions of one of the Donor State: Norway and national institutions: a Study Centre dedicated to Gender Studies and two Municipalities.
The project partner entities were Odivelas and Seixal Municipalities and Norwegian Association of Local and Regional Authorities (KS), Norway.
More information: http://www.igos-cieg.org/