The 'Blue Book' is finalised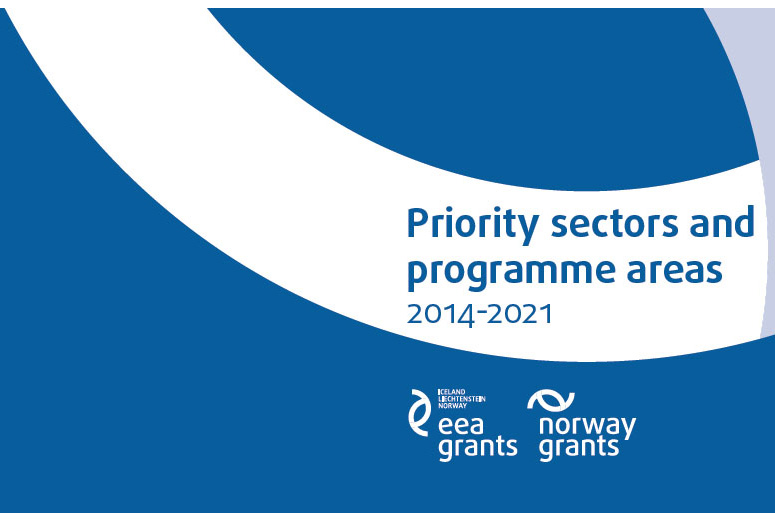 PRIORITIES FOR THE EEA AND NORWAY GRANTS 2014-2021 CONSULTED AND FINALISED
The EEA and Norway Grants represent the contribution of Iceland, Liechtenstein and Norway to reducing economic and social disparities in Europe and to strengthening bilateral relations with 15 EU member states in Northern, Central and Southern Europe.
The funding is provided over a number of consecutive funding periods, the latest of which – for the period 2014-2021 – has recently been launched. An amount of € 2.8 billion is made available.
The content of the 5 priority sectors and 23 programme areas eligible for funding in this period are finalised following a period of public consultation. These are brought together in the 'Blue Book'.
Public consultation
A draft of the 'Blue Book' was subject to public consultation in the period 27 May – 8 July 2016. The consultation received nearly 1,500 responses from across all the donor and beneficiary countries as well as third countries and international organisations. Their feedback has contributed to the approved version of the 'Blue Book' 2014-2021. A summary of the results of the consultation is available here.
Aim of consultation
The draft 'Blue Book' had been written by specialists of the donor country governments. Its content is based on the EU's cohesion policy, experience from earlier funding periods of the EEA and Norway Grants, and input from a number of international organisations and other stakeholders.
We nevertheless believed that those likely to benefit from the Grants, those that are likely to manage the funding and other stakeholders could have valuable input to the texts of the priority sectors and programme areas. The consultation therefore offered an opportunity for stakeholders to take account of the draft of the 'Blue Book' and provide input on elements prior to its final publication.
Target group
The consultation was open to the public and the hope was that a wide range of stakeholders would choose to participate. A participant could be any private person or organisation that has experience with or interest in the EEA and Norway Grants and their objectives. Participants can be situated in beneficiary, donor or third countries, or they could work transnationally across borders. They could choose to give input to all or only to some of the programme areas of the draft 'Blue Book'.
Next steps
We would like to draw your attention to a number of key junctures and additional decisions that will have an effect on the scope and availability of funding in your country of interest:
Now that the priority sectors and programme areas are finalised, the donor countries are in the process of negotiating a Memoranda of Understanding with each beneficiary country. The Memoranda of Understanding specify the programme areas to be funded in each beneficiary country. The aim is to tailor the support from the EEA and Norway Grants to each country on the basis of its needs, aims and capacity, as well as on any particular bilateral interest shared by at least one donor and a beneficiary country
Once the respective Memoranda of Understanding have been signed, the nominated Programme Operators will draft the programmes under the programme areas specified in their country, again based on needs, aims and capacity as well as on bilateral interest. This process will further influence the eligibility of projects selected for support under the programmes
For more information:
http://eeagrants.org/Who-we-are/How-we-work/Priorities-for-the-EEA-and-Norway-Grants-2014-2021-consulted-and-finalised
??? (ver original)
LINKS ÚTEIS
Unidade Nacional de Gestão
http://eeagrants.org/
CIG
LinksMore information:
Email de Esclarecimentos